Our robots can go and find a car, lift it, move it gently, and park it to its allocated space.
Once they've taken their orders from the fleet management system, they work autonomously.
Stan the robot does pretty much the same job as RD2D does in Star Wars: we see it, with its associated software, as brains we can add to your cars to make them smarter. What if we didn't need each and every standard car to be autonomous? After all, a normal car is parked most of the time. Stan lends its brains to a car while it moves, parks it, and then goes on to lend its brain to another car that needs it.
Our software modelises a network of paths in the compound and makes the strategic decisions: it calculates priorities and efficient itineraries. Each robot follows its allocated path, assesses each car's specificities (length, width, weight), lifts it. As it moves, its multiple sensors are constantly checking that nothing stands in the way. It is 100% safe, reliable and efficient.
We designed the robots and their software ourselves, and we oversee their production in France. We provide our robots as a service from production, to set up in your compound, constant improvement and maintenance.
You don't buy a robot. You buy a service, measured by the number of cars you need moving. It's better for you, because you only pay for the service you actually need and use. We can also take care of maintaining the software and the robots in top shape. We monitor their usage with you, to make sure they best fit your needs. It also lets us continually work on improving our robots (oh, what about new sensors?).
can lift cars up to 2,6 tons
can move 7 Vehicles per hour
20h autonomy (for 4 hours charging)
Double safety features. The system and the robot both include safety features: if any obstacle, human or object, is in the way, the robot stops immediately.
Self Picking, Moving and Dropping Vehicles
Autonomous Obstacle Detection and Stops
Dynamic Trajectory Allocation
Human-Robot Handover Strategy
Site Performance Real-Time Tracking
Speed, cars moved, charging time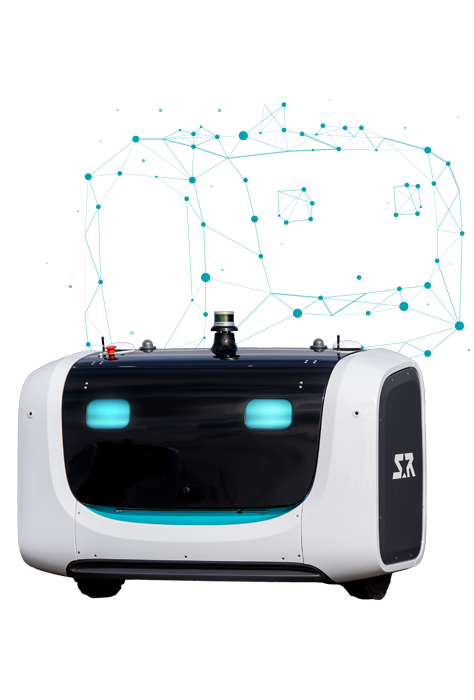 Modular Code Architecture with ROS
Robotic Operating System (middleware)
Autodiagnostic Software & Hardware
Teleoperation via HMI
Human machine interface
Centimeter Localization SLAM & dGPS
Simultaneous Localisation And Mapping + differential GPS
Intelligent & Autonomous Charging System
Safety Equipement
Automaton, communication...
Indoor and Outdoor Operations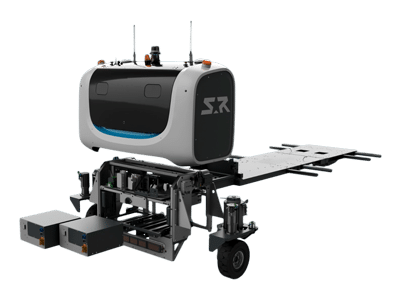 You want to know all the technical specifications, download our documentation.