Stanley Robotics is the partner that will help your industry move from digitalisation to robotisation.
We build a digital twin model of your site, providing real-time management, optimisation and visualisation tools for every type of yard. Our proprietary software aggregates data for improved business intelligence and anticipates peaks of activity.
Real-Time Visibility
View every movement on screen, from delivery day to their departure.
Agile Supply-Chain
Smart configuration and reconfiguration of yard layout adapted to vehicle flows.
Stock Management
Localise and optimise movements with an intuitive user interface.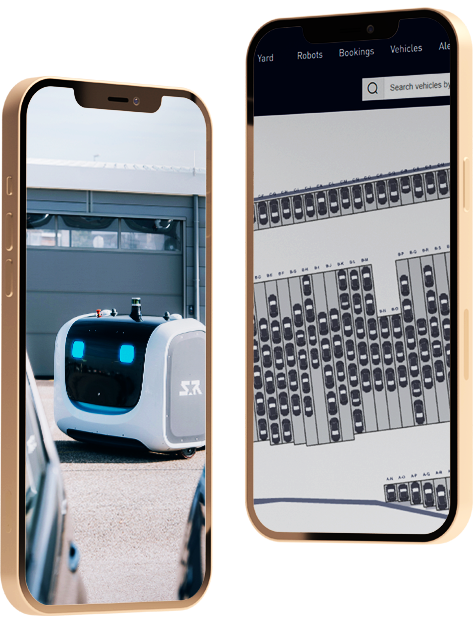 Assistance Module
Operators are assisted via computers as well as personal handheld devices.
Business Intelligence
Dashboards track and anticipate changes needed due to activity peaks.
Custom API
Stanley's proprietary API communicates with your management software.
Once your compound is digitalised, we can start automatising: our system integrates with your current site operational processes. Each task is scheduled to save time for truck drivers, operators and to optimise occupancy of the handover zone.
Our system automatically calculates and prioritises tasks to be performed. A handover zone saves time for truck drivers, operators and optimises efficiency.
The fleet of robots can work 24/7. They are managed and dispatched in real-time, based on calculated trajectories and task requirements.
Custom notifications, drag & drop, heat maps and other handy productivity features streamlines operations and allow users to make changes on the fly.
The system configures the best use of human and robotic resources to make the most of your yard. Benefit from 24/7 support to help with activity peaks.
We engineer the precision autonomous mobile robots that will move your cars, park them, and deliver them where and when you need them. Operations are safe: no human error, no scratch.
Dynamic Pathways
AI software allocates robot trajectories to get each car ready when it is needed.
Activity Tracking
Robot performance is constantly tracked: from speed, to number of cars moved and charging time.
Smart Autonomy
LIDAR and camera sensors help robots calculate trajectories to increase movements productivity and avoid obstacles.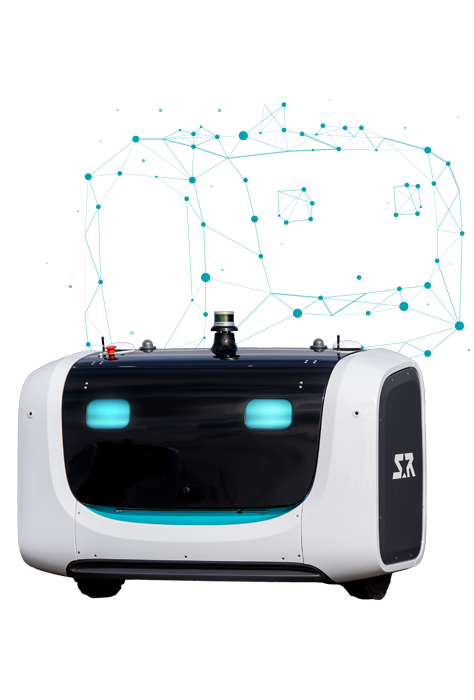 Human-Machine Interface
User-friendly HMI helps operators take over and split tasks whenever required.
Energy Management
An intelligent charging system means less idle time: robots return to the charging station when they need it.
Remote Maintenance
Equipment is maintained by specialists both on-site and remotely: the system can see what the robots see at all times.