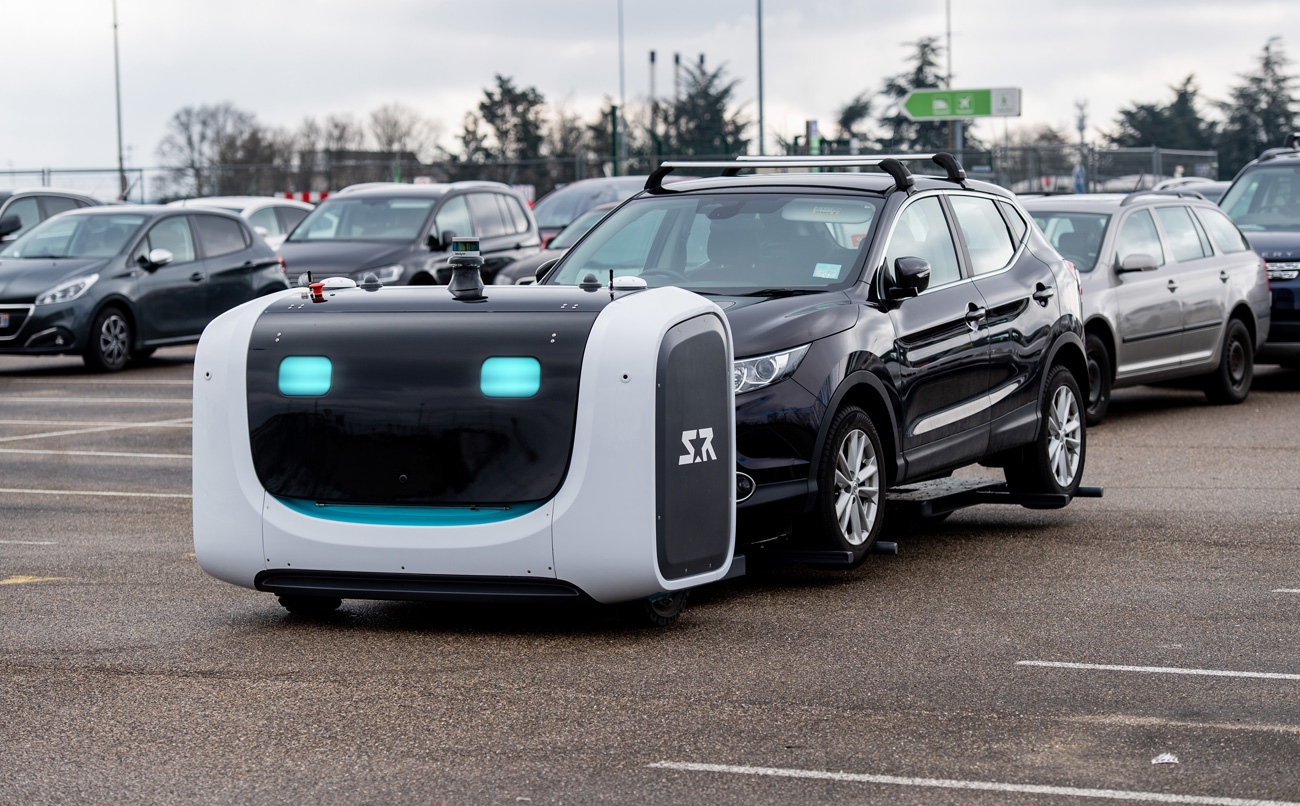 GEFCO tests Stanley Robotics' autonomous mobile robot for vehicle storage operations
GEFCO, a global multimodal supply chain expert and a leading provider of automotive logistics in Europe, has started testing the Stanley Robotics autonomous mobile robot in real operating conditions on its Nanteuil-le-Haudouin platform in France. Stan, as the robot is known, is designed to optimize storage operations on finished vehicle logistics compounds.
Combining the latest technological breakthroughs in mobile robotics and an artificial intelligence-based software solution for optimizing storage, this 100%-electric robot is able to receive orders, detect and lift cars and then park them gently a few centimeters apart.
During this pilot test, two Stan robots will be tasked with moving and parking used cars on around 100 dedicated parking spaces. They will then remove the vehicles on demand to make them available in lines ready to be loaded by an operator onto car carrier trucks.
The aim is to determine whether the use of robots fits with GEFCO's vehicle logistics processes at its compounds. Numerous tests will be carried out in different scenarios on a large number of cars. They will take place in a zone dedicated to the robots and closed to non-authorized personnel, to comply with safety standards. The pilot will also assess the integration of the software and operational tools.
This project supports GEFCO's innovation approach, based on testing different technologies such as robotization, artificial intelligence, big data and robotic process automation (RPA), as well as using alternative energies.
Vittorio Battaglia, President of GEFCO France, commented:
"One of GEFCO's ongoing priorities is to innovate and adopt new technologies. This Stanley Robotics robot test is part of this approach to innovation and continuous improvement in our processes to meet customers' needs."
Clément Boussard, CEO of Stanley Robotics, added:
"We're very proud of this project with GEFCO, the European leader in automotive logistics. It's an important step for us and we're confident it will mark the start of a longstanding partnership to deploy robots at other GEFCO automotive logistics platforms. "